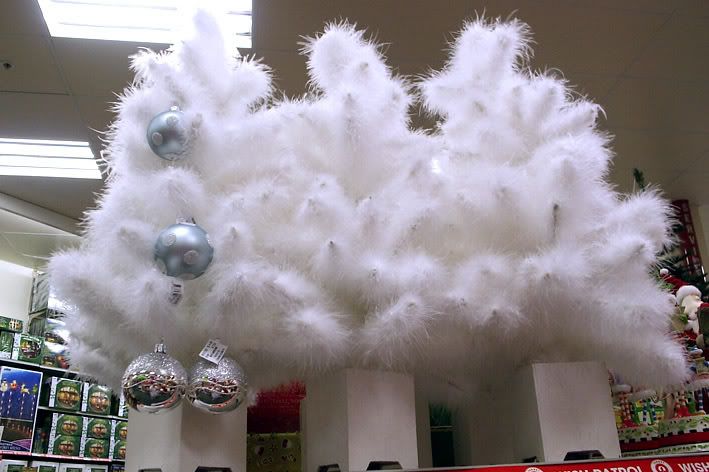 It has been a very topsy turvey mixed up year. I'm balanced now, at least, having lost AND gained 3 days. Did I miss anything: March 6, June 1, or Sept. 9?
I feel like I SHOULD be telling you about the exciting life I'm living downunder- but I can only tell you I generally feel unsettled. If it weren't for recognizing some of my clothes, Kevin, and Zelda, I wouldn't really be able to tell it was me who was living in Brisbane. I've got basically no books, no garden, no job, no furniture, and no friends. Let's not mention the spiders who share our home- or the rat! And yet, I feel compelled to respond with regularity, "I really like it here". I don't like it. I want to be home. Kevin's happy. So, is Zelda- but she just doesn't want to take any more airplane rides- and, she's mourning the change of power in the US legislature. She did have a run in with a couple local toughs this week- a couple of big, bad cats- so maybe she would return. I'd probably have to fly her business class, however. So, I'm trying to fix my heart. Everything is fine. I have Kevin and Zelda. I have no unmet physical needs. I just need to work harder. On order- one attitude adjustment.
We did have some really good times last year. We finally took our honeymoon. We went to Hawaii. We enjoyed bicycling (downhill) on Maui, snorkeling with sea turtles, hiking, and watching the sun rise from above the clouds on Haleakula. Kevin was disappointed that there was no spewing lava to see at Volcano National Park- just a faint red glow in the distance and steam rising from the shore. His fantasy was to poke a stick into a river of lava. I'm guessing that one never gets fulfilled- or it never comes out like he imagines it will.
We went to the first Australian Games Expo in Albury, NSW. It was a brutal drive (we fought savagely to stay awake and road worthy past 8 PM) with brief moments of pleasure- Eating Australia's best meat pies in Dubbo. Contemplating the meaning of the picture that accompanied NSW's anti drunk-driving campaign (a fender? An eyeball flying through the air? A monster that "comes together" only with a minimum blood alcohol level?). Wondering how many speeding tickets we'd receive in the mail as we drove under yet another speed camera. (Queen's Birthday Weekend- fines doubled!) It was a 2 day event. Kevin entered the national championships in both Settlers of Catan and Carcassonne. (I'm most likely the only one who thinks about dead flesh when that name comes up….) Anyway, he lost EVERY game of Settlers! And won EVERY game of Carcassonne to made it into Sunday's semifinals. We were very amused to think of Kevin representing Australia in Essen Germany at the planetary championship- how we'd have to sneak out of the Expo while the natives stormed after us with pitchforks and lighted torches (This is a funnier thought in the US where a torch isn't just a flashlight. Well, maybe not.) But, alas, it was not to be. He lost that semifinal game. Soundly.
Zelda spent a month by herself in Sydney. She requested a view of the opera house and harbor bridge- but her petition must have been mis-delivered as she was kept in a cold damp run overlooking a sea of similar runs. Visiting hours at the big house- Tues and Thurs between 1 and 3. I went one day about half-way through her quarantine. She was so excited she couldn't nap. We sat huddled on her cot and sang every song we knew.
Finding a house to rent in Brisbane is an experience. There is a very helpful website- www.realestate.com.au. After that, the helpfulness runs thin. Most homes are shown as "open houses" for- and I am not exaggerating (here)- 15 minutes once a week! As you might imagine- it is not uncommon on a Saturday for the 2 houses you want to see to be shown simultaneously. Then, once you get there you have to weigh the pros (I'd be out of the elements) with the cons (the toilet is outside the back door, the windows are all frosted, there are no screens for the windows – no fans and no a/c, no fence, or the washing machine hookup in housed in a nest of SPIDERS.) At the very last moment we found 2 good houses and struggled to make the decision. At this very moment we are breathing the last of our 6 month lease. Regardless of the outcome of this issue, we'll always have room for you. I'll sleep next to the curb- excuse me, kerb.
Finally, saw whales. Awesome. (Though, the pelican made for a better photo.) Went to the Australian Zoo too late to meet Steve Irwin. Played games most every Thursday evening and Sunday afternoon. Won some games of Tichu. Baked a pumpkin pie from scratch! I can drive by myself just about anywhere and hardly ever close my eyes any more when entering a round-about.
Brisbane, despite having several good art theaters and a film festival, is not Cleveland. Our movie attendance is way down….but, of course, we still had favorites. (I'm saying we- but you know who's writing this.) #1 without question: Little Miss Sunshine. I laughed till I cried. Big red, tear-streaked face crying. Junebug. (Yes, it was on last year's list, but it just arrived in Australia!), An inconvenient Truth, TransAmerica (I think I needed something light after Brokeback Mountain and Munich, which while both were fine are not part of this list), 10 Canoes, Thank You for Smoking. And, because it was among the last things I saw- (FLY QANTAS- WAY better movie selection) About a Boy.
We maintained our American TV identity thanks to the internet watching the "usual"- The Sopranos, The Office, The Shield, Arrested Development (RIP), The Wire, Nip/Tuck, 24 (two seasons!), Bill Maher, and adding- Dexter (we liked Dexter and pretty much hated the rest of the cast- but the idea is cool- serial killer/forensic officer), Big Love, and watched the entire catalog of the original British Office. We've also been watching Heroes- but I'm not sure we really are comfortable admitting it. If it was 1977, we'd be so onto Jack in January when he (and Hero's) return. No question. It's the Jack Bauer Power Hour any day. (I'm going on about this because Heroes will be scheduled opposite 24- and the writer/director/spokesperson somebody thinks they'll do OK. Get a story!)
Finally, I can walk to the library- if I leave early enough before it gets too brutally hot- like before 8 AM- so .. I need to thank Tim for recommending David Mitchell. I really enjoyed "Cloud Atlas". I finally read "The Secret Life of Bees" Sue Monk Kidd- that was probably my favorite read. Also, I really enjoyed "The Fourth Hand" by John Irving, "How to be Good" by Nick Hornsby, "The Songcatcher" by Sharyn McCrumb, and if only for the title "Nostradamous Ate my Hamster" by Robert Rankin.
Rumors circulate about an influx of descendents of Walter and Veronica Hunt flocking to Australia in August 2007. I'm keeping my fingers crossed. You might want to hold tightly onto something in case this creates some sort of aberrant tilt to the earth's axis and a subsequent loss of gravity. Ya'll might fall south. I hope they come. I hope YOU come. I hope I see you soon! If you have the opportunity, please sent us a note and/or a couple of photos! You can still reach me at: a_dapore@hotmail.com or via my mom in Versailles (57 Harrison St. 45380). If you are interested, you are still welcome to share our Brizzie life at http://nnv-a-blog-downunder.blogspot.com/. (Oh, wait! You're here!)
Wishing you every joy in the new year!